November 24, 2022
Adarma Welcomes Inaugural "Get Started in Cybersecurity" to Edinburgh HQ
Adarma recently welcomed the first-ever participants on its 'Get Started in Cybersecurity' programme to its Edinburgh office. Delivered in partnership with the Prince's Trust, this two-week programme is aimed at helping vulnerable young people and members of the neurodiverse community to gain the skills and confidence they need to excel and to secure a better future.
The long-term goal of this initiative is to help drive diversity and inclusion within the cyber industry by generating a greater awareness of and access to careers in cybersecurity. We believe this approach will also help to address the digital skills gap by enabling individuals to realise a career in cybersecurity, who might otherwise have felt this was not possible for them.
Through a mixture of classroom learning, mentoring and on-the-job training, the programme gives participants an overview of the industry, exposure to the various roles and functions within a security team, and a deeper understanding of the solutions that enable businesses to protect their networks from attackers.
The programme agenda
In their first week, the participants attended Edinburgh College where they received training in cybersecurity fundamentals. In week two, the participants continued their programme at the Adarma head office, where they were directly mentored by professionals from across the business.
Participants were able to put both their cybersecurity and career questions directly to members of Adarma's Senior Leadership Team and were able to take part in daily office life. Adarma CEO John Maynard, sat in with the participants to answer their questions and share his unique career path from finance into cybersecurity.
Members of Adarma were on hand to provide presentations on various topics to the participants. Chief Product Officer David Calder chatted with participants about his real-world experiences defending on the cyber front-line and shared what it's like to experience a major cyber-attack on the ground. Other staff members from Adarma's various teams took time to share with the participants what a "day in the life" of a cyber professional is really like. From their daily activities to the skills that help them most in their role, the team helped to humanise the experience of working in cybersecurity.
John Maynard, Adarma CEO said of the programme: "I am delighted at the feedback from our first cohort. It was both inspiring and refreshing to see the curiosity and enthusiasm for our industry from individuals that have never been exposed to cybersecurity before. I can attest to their positive attitude being felt across the whole office, and I am immensely proud of Adarma's role and the whole team in delivering this innovative programme. I would like to thank Edinburgh College and the Princes Trust for all their support. It is critical that the cyber community creates more opportunities like this to build awareness of careers in cybersecurity and rethink and reshape its approach to recruitment to access a wider pool of exceptional talent."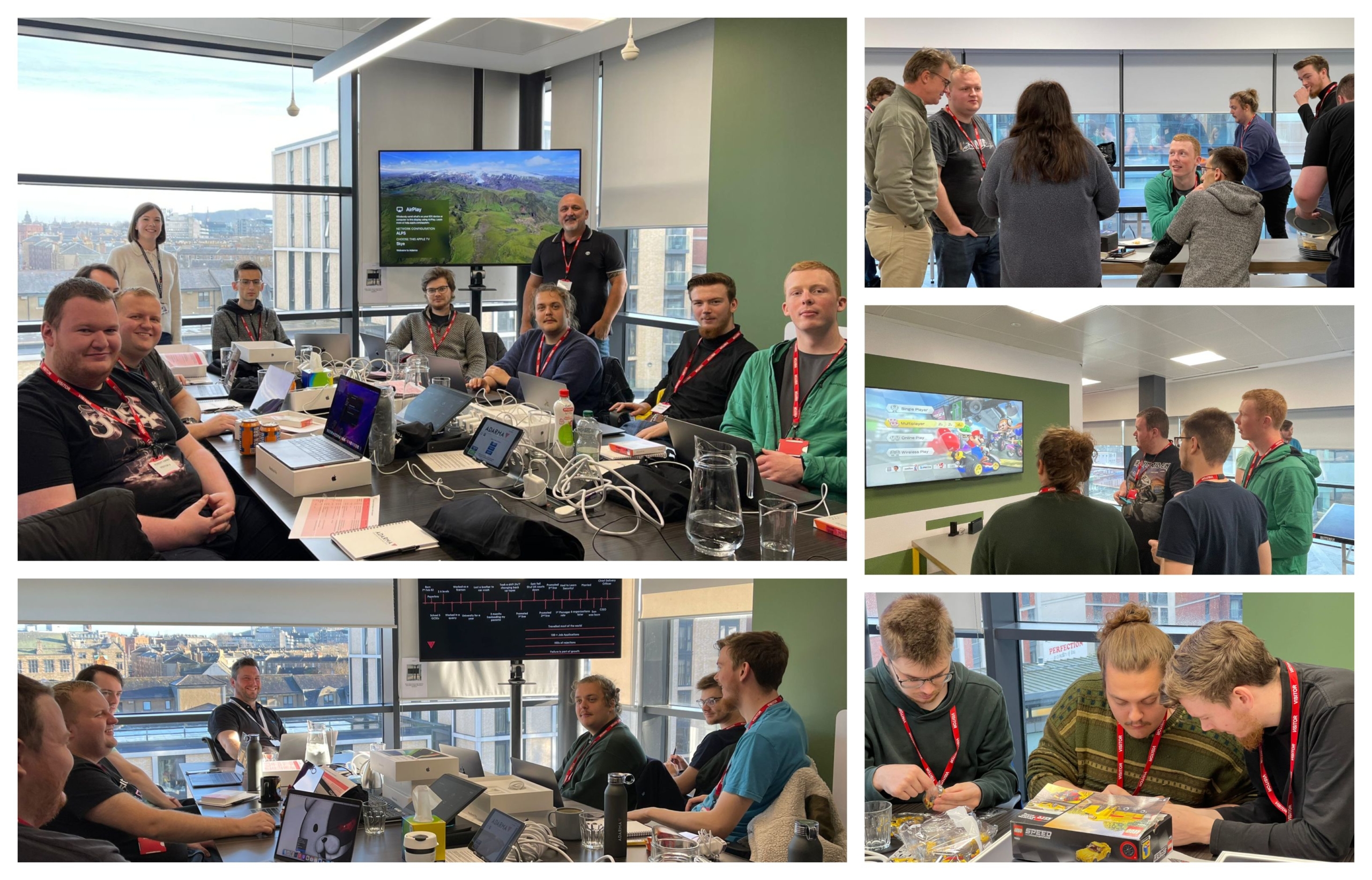 Participant testimonials
Robbie Campbell said: "I've been in a career rut for a while but taking part in Adarma's Get Started in Cybersecurity programme has really given me a renewed sense of direction and excitement for the future. I've always had an interest in cyber but wasn't sure what a career in the industry would look like. This course dispelled a lot of my preconceived notions about working in cybersecurity and how accessible a job in the industry is. As someone with young children, it was really inspiring to meet cyber professionals with similar stories to mine who have successfully retained into a cybersecurity role. I now plan to go to college in January to learn cybersecurity as a direct result of my experience on the programme."
John Aisthorpe said: "It's been encouraging and motivating to be able to talk to Adarma's senior leadership, who have decades of experience and come from such a wide range of different backgrounds. It's been extremely valuable to have a peek behind the scenes and get a feel for the company, its core values and what it's like to work in cybersecurity. It was eye opening to hear how devastating cyber-attacks can be and how long it can take to resolve an incident. It's not as simple as I thought, and I like how much planning, problem solving, and creativity goes into it, I think it would be a very engaging role."
Callum McMann said: "The course has been eye-opening and has exceeded my expectations of what I thought it would be. This experience has really changed my perception of what the work culture in cybersecurity is like and the sort of people the industry attracts, everyone was so warm and willing to answer your questions. I didn't know there would be so many different teams and roles. I also hadn't expected there would be so many women working at Adarma in technical roles, it's inspiring to see such a diverse group of people working together to do good. I'd spent a long time in limbo not knowing what I wanted to do and never thought I'd even have a career, but this programme has shown me that I can and have a career that I am super passionate about."
You can learn more about Adarma's partnership with The Prince's Trust here.
Stay up to date with the latest threat insights from Adarma by following us on Twitter and LinkedIn.