Driving the Future of Security Operations 
 03 October 2023
Mercedez Benz World, Weybridge
Gain insights, collaborate and advance your security operations
Join us for an insightful day delving into the latest research conducted by Adarma, a leading expert in detection and response services. Delegates will gain a deeper understanding of the challenges faced by security operations teams and explore strategies to overcome these. You'll also be in the driver's seat in the thrilling Mercedes Benz World Track and 4×4 Experience!
Key Topics
Navigating the complex cybersecurity market. Learn how to streamline your technology stack, reduce overlaps, and address capability gaps.
The shifting focus of cybersecurity from mere compliance to a strategic enabler. Leverage technology opportunities, align cybersecurity with business objectives, and drive value for your organisation.
Uncover the specific challenges faced by security teams, especially in Security Operations. Legacy technologies, AI and the ongoing skills shortage.
Event Highlights
Knowledge Sharing and Networking:

Connect with like-minded industry peers and thought leaders in an intimate setting.

Research Insights:

Discover

Adarma's

latest findings and perspectives on the most pressing challenges in Security Operations.

Mercedes Benz World Experience:

Enjoy an exclusive tour of the iconic Mercedes Benz World facility.

Exclusive Track and 4×4 Experience:

Embark on an exhilarating adventure with a thrilling track and 4×4 experience.
The event promises to provide a unique opportunity for attendees to collaborate, gain valuable insights, and contribute to advancing security operations and enhancing cyber resilience within their organisations. Don't miss this exclusive experience at Mercedes Benz World in partnership with Crowdstrike and Adarma.
Event Agenda
09:00 to 09:30

–

Guest Arrival with Refreshments 

09:30 to 10:30 – Branded Experience Tour
10:35 to 10:40 – Intro and Welcome with John Maynard, CEO, Adarma
10:40 to 11:05

–

Adarma: Driving the Future of Security Operations with Donna Goddard, Head of Security Engineering, Adarma
11:05 to 11:30

– Crowdstrike: Keynote with John Spencer, Director of Sales Engineering, Crowdstrike

11:30 to 11:50

– Comfort Break and Refreshments 

11:50 to 12:35

–

Customer Panel and Q&A moderated by John Maynard, CEO, Adarma
12:40 to 13:30

–

Lunch
13:30 to 14:00

–

Track Briefing
14:00 to 16:00

–

Corporate Track + 4×4 Experience – 2 per car. Simulator Exclusive Use
16:00 to 16:30

–

Refreshments
17:00

–

All depart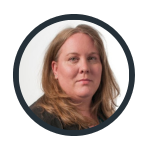 Donna Goddard, Head of Security Engineering
Driving the Future of Cybersecurity
This C-Level session will focus on security operation centre (SOC) challenges in the rapidly evolving cybersecurity landscape. With the market becoming increasingly fragmented, complex, and cluttered, organisations are grappling with many security tools and technologies. The UK Government's Cybersecurity Sectoral Analysis 2023 highlights the presence of 1,979 firms providing cybersecurity products and services, adding to the confusion and acronym soup prevalent in the market.